Section 179 for 2020!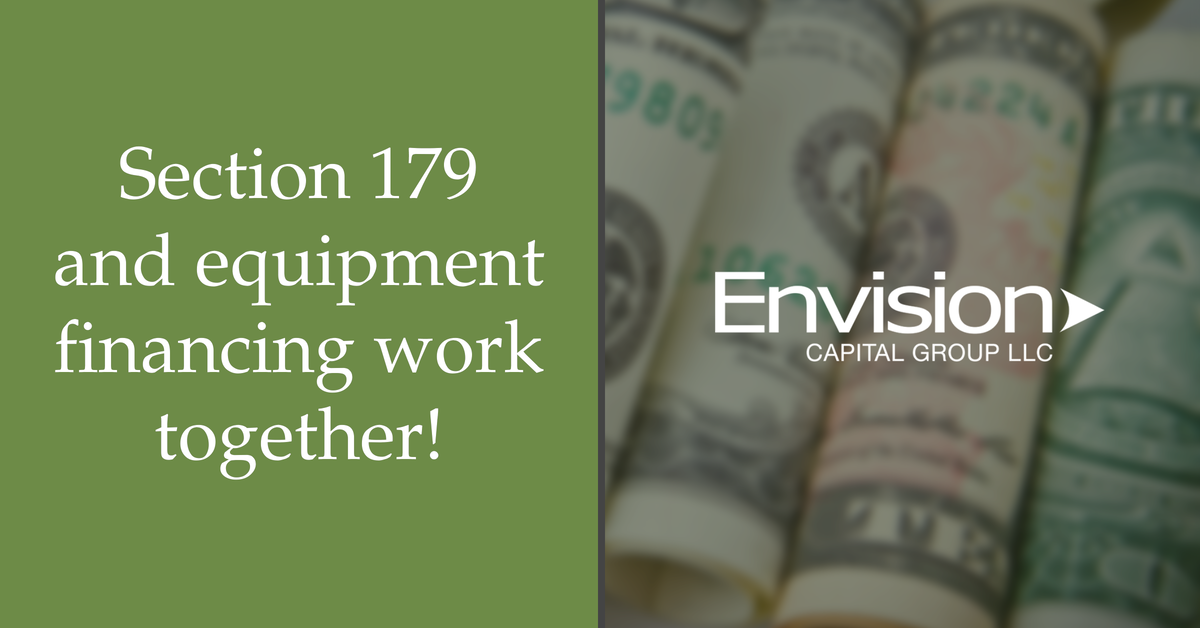 ---
Section 179 in 2020!
The Section 179 tax deduction is one of the most widely used tax incentives among business owners in all industries. Now that the deduction limit is a generous $1,000,000, capital equipment investing is more popular than ever. If you are looking to acquire new equipment for your business, you might be curious to know if section and equipment financing work together. Well, we have some good news. If the equipment qualifies for Section 179, you can write-off your loan payments on your upcoming tax return. You can use the Section 179 tax deduction if your company is set up as a sole proprietorship, partnership, or corporation. Envision Capital Group recommends that you contact your accountant or tax professional prior to make sure the equipment you are interested in is eligible for deduction. To get an idea of how much you can deduct, use our handy Section 179 calculator.
---
What Property Qualifies in 2020?
The equipment, vehicle(s), and/or software must be used for business purposes more than 50% of the time to qualify for the Section 179 Deduction. Simply multiply the cost of the equipment, vehicle(s), and/or software by the percentage of business-use to arrive at the monetary amount eligible for Section 179.
---
Under Section 179, you can deduct the cost of tangible personal property (new or used) that you finance for your business if the IRS has determined that the property will last more than one year. Examples of tangible personal property include computers, business equipment and machinery/heavy equipment, and office furniture.
---
There are caps to the total amount written off ($1,000,000 for 2020), and limits to the total amount of the equipment purchased ($2,500,000 in 2020). The deduction begins to phase out on a dollar-for-dollar basis after $2,500,000 is spent by a given business (thus, the entire deduction goes away once $3,500,000 in purchases is reached).
---
Have Questions? Call Dan Lund at 949.225.1718